JAL JEEVAN MISSION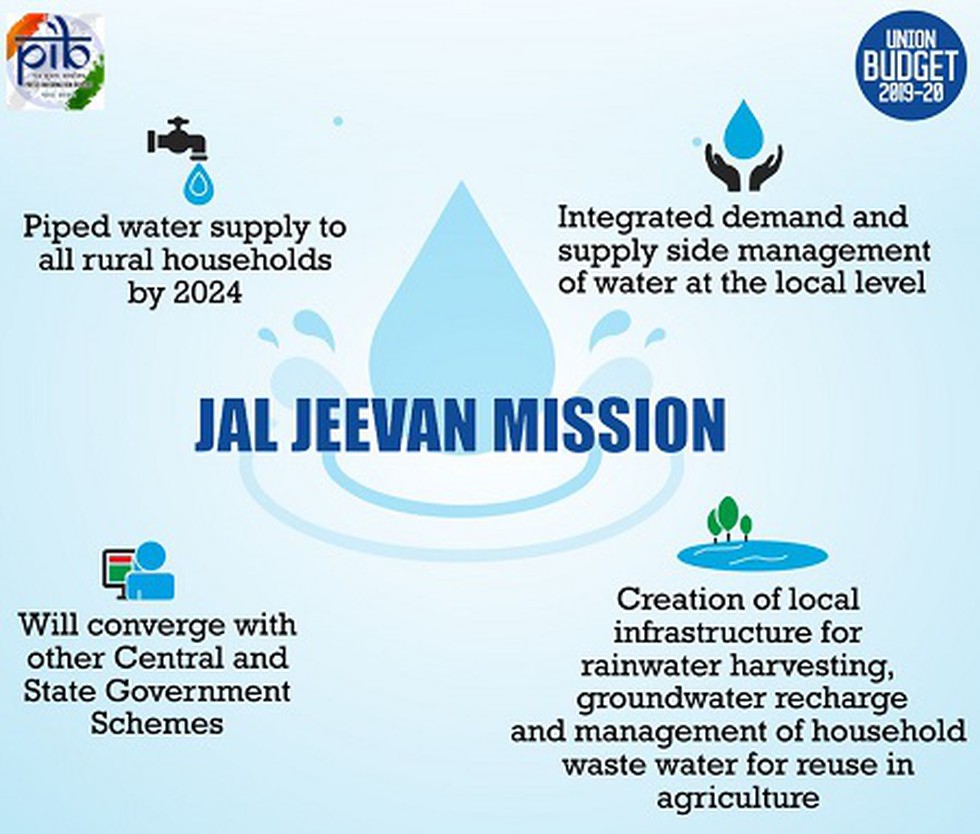 PM NARENDRA MODI has launched this mission to ensure safe drinking water for everyone.
On the eve of Independence day, he said the government will spend 3.5lakhs on this mission.
He also said on keeping in mind the importance of water conservation, recently a new ministry JAL SHAKTI was launched which was headed by GAJENDRA SINGH SHEKHAWAT.
GALLANTRY AWARDS 2019
President RAM NATH KOVIND, the Supreme Commander of the Armed Forces has approved 132 gallantry awards to armed forces personnel and members of Para Military Forces.
HARSH PAL SINGH(Deputy commandant CRPF), From army SAPPER PRAKASH JHADHAV(Posthumously), awarded KIRTI CHAKRA.
Wing Commander ABHINANDAN VARTHAMAN has been awarded VIR CHAKRA
The awards include 2 Kirti chakras,1 Vir chakra,14 Shaurya chakra, eight-bar to sena medals,90 sena medals,5 Nao sena medals,7 Vayu sena medals,5Yudh seva medals.
INDIAN INSTITUTE OF SKILLS
Mumbai to get its 1st Indian Institute of Skills.
Union Minister of Skill Development and Entrepreneurship, DR. Mahendra Nath Pandey announced it will be operational from 2020.
SWACHH SURVEKSHAN GRAMEEN
Jal Shakti minister Gajendra Singh Shekhawat launched this survey.
It will cover around 17,450 villages in 698 districts.
It is the largest rural sanitation survey.
PANCHAMRITAM GOT GI TAG
The famous Palani Panchamritam of TAMIL NADU got the GI tag, which is served as prasadam in Murugan temple.
INDIA BEAT CHINA IN FINTECH DEALS
Fintech deals of India 24 surpassed China 15 in the 2nd quarter 2019, according to the GLOBAL FINTECH REPORT.
DIRECT FLIGHT SERVICE TO TRIPURA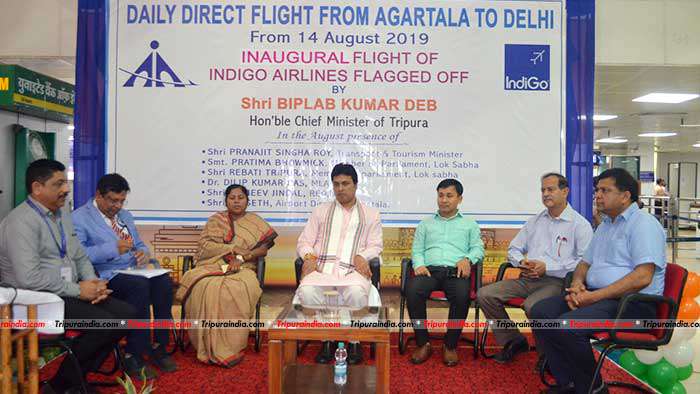 CM of Tripura BIPLAB KUMAR DEB flagged off Delhi-Agartala flight service at Maharaja Bir Bikram Airport, which is a new development in air transportation that attracts tourists and helps in the growth of all other sectors.